Attorney Meghan Behrens — Background
Looking at your lawyer's background and experience is wise. An attorney's skills matter to the outcome of your particular case. For those facing legal issues in the Santa Barbara area, Meghan Behrens has the experience and skills to help you with yours.
Meghan grew up in the Santa Barbara area and earned her degree in Political Science at UCSB. After graduating, she knew she wanted to practice law in Santa Barbara and chose to attend the Santa Barbara College of Law.
The choice to obtain her degree from the Santa Barbara College of Law has proved invaluable. While some attorneys spend years learning the ins and outs of our local courts, Meghan learned them from the get go. She interned at the Public Defender's office and quickly studied the system, Judges, and players in the Santa Barbara legal system
In May of 2004, Meghan passed the California Bar Exam. During her first 18 months, she worked with a seasoned attorney practicing criminal defense and family law.
The Office of the Public Defender recognized her talent and asked her to join them. In December of 2005, she accepted the position of Deputy Public Defender, proving to be a good choice since much of an attorney's skill comes from practice.
During the next 11+ years, Meghan represented thousands of clients charged with virtually every type of criminal charge, from serious felonies to low-grade misdemeanors and infractions. She has taken many cases to jury trial and argued over 700 motions defending her client's rights. Besides managing her cases, Meghan also…
Spent three years supervising the treatment courts for Santa Barbara, helping those addicted to drugs and alcohol receive treatment for their addiction and getting their cases dismissed as a result.

Was a member of the team that founded the collaborative Santa Barbara Restorative Court, a court outreach program for the homeless designed to get homeless people off the streets, out of jails, and into housing and treatment programs.

Became a founding member of the Santa Barbara Veteran's Treatment Court which assists Veterans charged with crimes in receiving VA benefits and drug and alcohol addiction.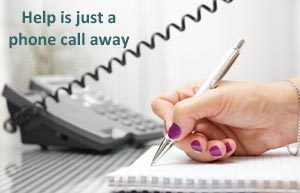 Most important to your needs, Meghan Behrens has an excellent working relationship with every Deputy District Attorney and Judge in Santa Barbara County. She is an aggressive protector of her client's rights, a skilled negotiator and has an exceptional reputation for integrity, professionalism, and compassion.
Meghan Behrens is now in private practice and ready to help you with your case and needs. She knows this is not an easy time for you and will do everything she can to help you get on with life. Call her today for your free consultation.
Phone: +1 805 770-5460
Email: [email protected]
Quality representation at an affordable rate